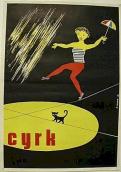 Daisy
tagged me on how I achieve balance in
my life. I gave this a lot of thought and here's what I came up with;
How do you achieve balance in your life?

By following the rules of cats throughout the ages. I make time to nap, eat, sleep, play and get attention and love from my Mommy and Daddy. If you follow these cat rules for living you have achieved feline balance.
What is your biggest challenge in balancing your life?
My Mommy and Daddy mess up the balance. When Mommy's job makes her travel, when Daddy works late, when they decide I have to go to the evil V.E.T. Those things throw me off.
What are your priorities?
To be loved, to feel safe, to always have food in my bowl.
How have your priorities changed over time and why?
They have changed a lot! When I was feral my one and only priority was to stay alive! Now that I am safe and loved, I can relax.
What advice can you share to help all of us balance our own lives?
Stay true to yourself, be kind, appreciate the beauty in everyday things, and remember that love is the most important thing that there is in this world.